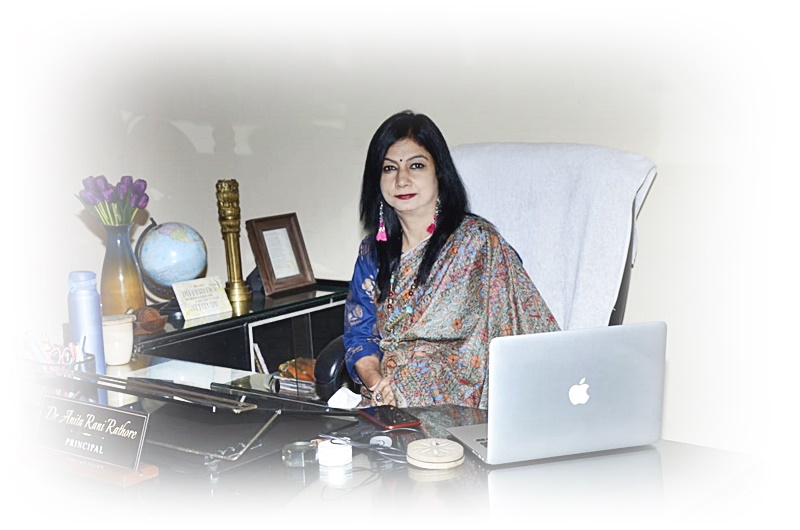 A warm and hearty welcome to Manyawar Kanshiram Government Degree College, Gabhana, Aligarh, an institution of academic excellence and achievement. The old proverb of "it takes a village to raise a child" is one that rings true for me and with this in mind I believe it is the exceptional quality of our staff, the supportive partnerships of our families, and the nurturing relationship with our students that make the difference and help us emerge out as 'stronger together'.
The college has the privilege of having a healthy and harmonious ambience which has played a pivotal role in shaping the future of innumerable students. This is my firm belief that rich values and traditions imbibed here would carry you to great heights.
We have three faculties (Arts. Science & Commerce) running in the college with various other programs/committees which endeavor to enrich the academic and extra-curricular standards of our students. Our teachers work hard throughout the year with the students to provide them with high-quality educational experiences in the form of debates, group discussions, workshops, symposia, seminars, and cultural competitions. Eminent personalities are invited from all walks of life to address our students and expose them to new ideas and thoughts.
I strongly believe that –
"All odds, all challenges and all handicaps of life can be overcome with strong determination, persistent hard work, insurmountable patience and unspeakable tenacity."
To be successful in life 'Dream big'. Discipline and hard work is the key to success. Be regular in your classes and focus on your goals. Your concrete efforts with the able guidance of our teachers would definitely provide you with a blissful and successful life.
Hard work, dedication, and perseverance are the most important traits in a person that lead to success. The future belongs to you; your need, therefore is to prepare yourself for active participation in the world.
Remember "The reward of every good action will be good only."
Professor (Dr.) Anita Rani Rathore
(Principal), Manayavar Kanshiram Government Degree College, Gabhana, Aligarh (U.P.)
Email: mkgdcgabhana.aligarh@gmail.com
Please click here to view the profile of Professor (Dr.) Anita Rani Rathore